Education
Education for Self Reliance is a fundamental aspect of the teachings of Vinoba Bhave. Educational activities have always been a part of the Janmasthan work.
From 14th to 18th November 1953, a Bhoodan camp was organised in the Janmasthan under the leadership of Wamanrao Limaye and Bhai Dhavan. On the occasion of this camp, as a living memorial of Vinoba, Wamanrao Limaye started a school on 17th November in the porch of the Janmasthan for the children of Gagode village. With the effort of Vamanrao Limaye and Bhai Dhavan the Janmasthan became a registered trust in 1955.
From 1972 to 1982, a home and hostel for destitute children and a Balwadi for village children was run in the Janmasthan. In 1974 an activity of 'Balagram' took birth at the same place, which later on became an independent organization having its centers at four places in Maharashtra.
In 1995 to observe Vinoba's centenary year, Shri. Shantaram Gavankar started non formal education work from the Janmasthan. He conducted various camps, workshops, exposure visits and learning sessions on music, theatre, sports, etc. for the village children. He also made efforts to construct a new school building through ZP and made the school, a cluster resource center.
2019-20 was Vinoba's 125th birth anniversary year. On this occasion, various educational activities and learning sessions of paper craft, classical dance, sky watching were organized by the Janmasthan. 
From 1953 to 2021, for the last 68 years educational activities are organized in the Janmasthan for nearly three generations of children. The nature of the educational activities remained as per the interests and capabilities of the Sarvodaya workers staying in the ashram. But the principles of Vinoba's educational philosophy remained at the core of these activities. 
Children who attended these activities are now grown-up and are in regular contact with the ashram. As an effect of the educational environment created in the village, among all the surrounding villages, Gagode village has the highest number of graduates.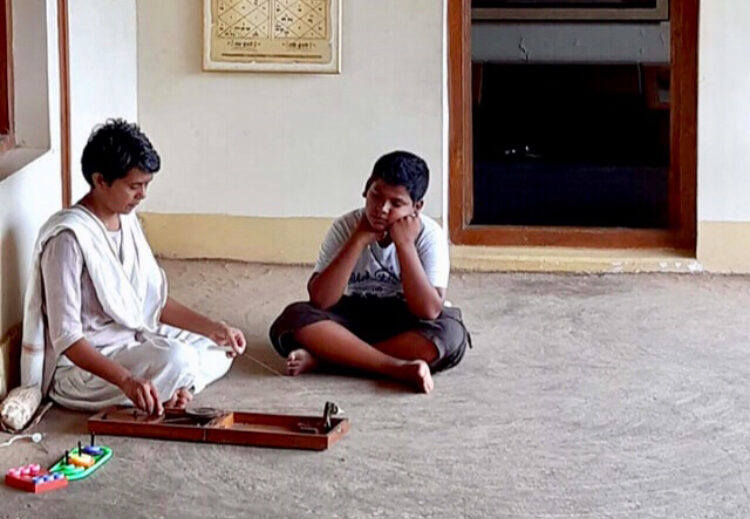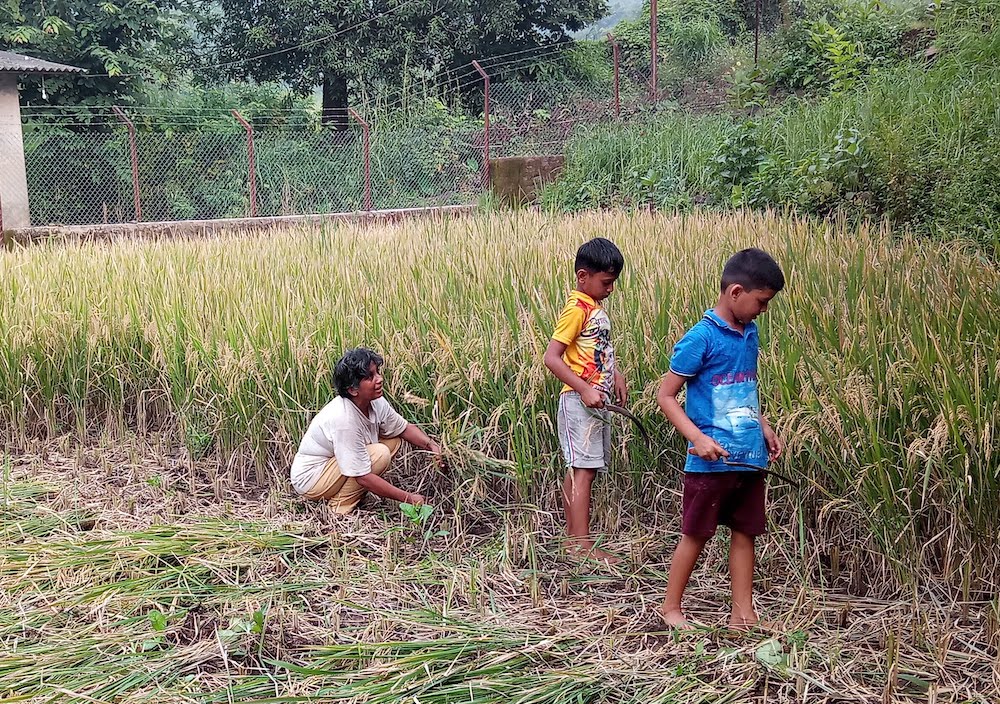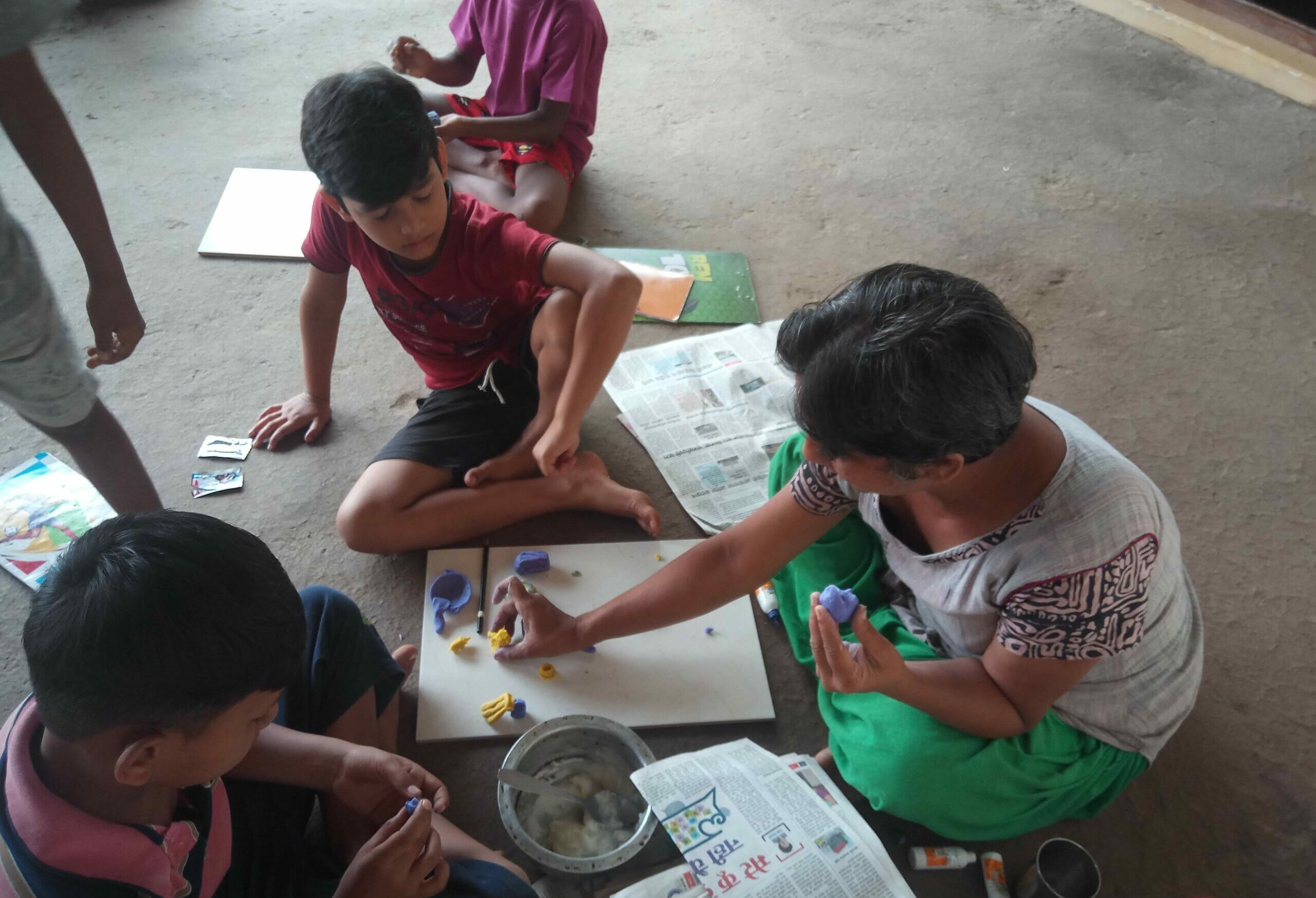 PROPOSED NAYEE TALEEM LEARNING CENTER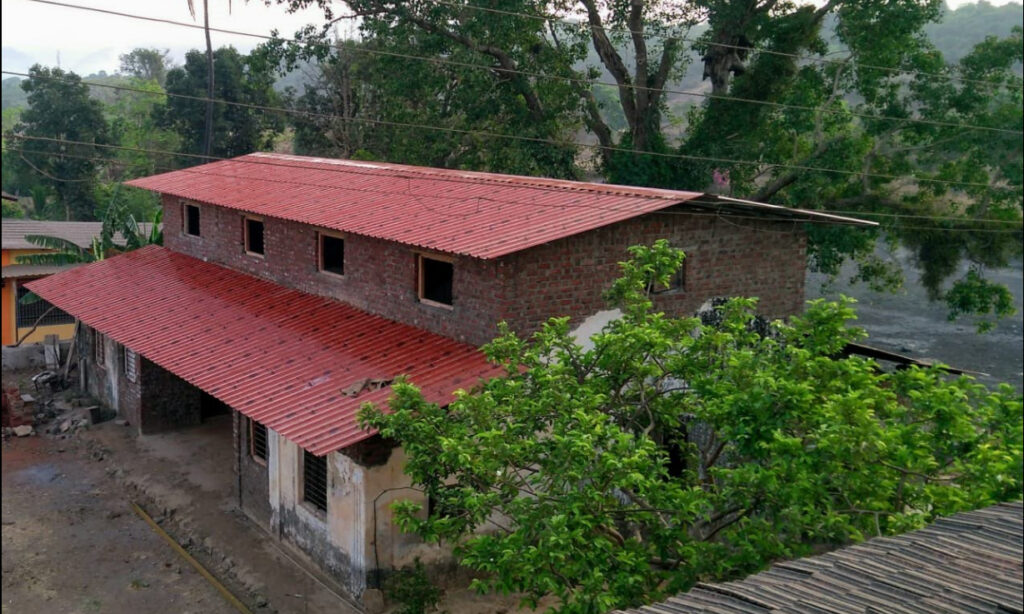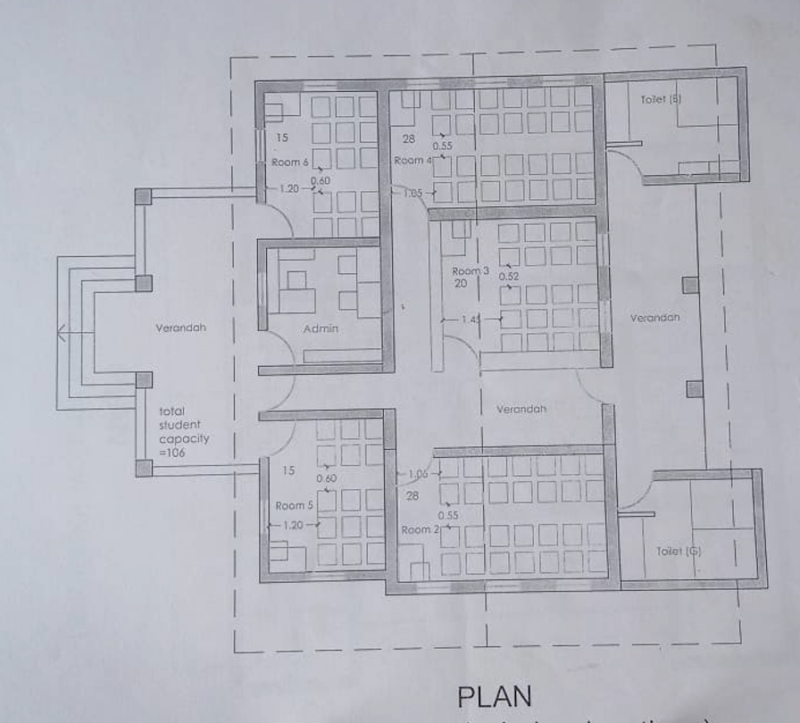 The Vinoba Janmasthan is a perfect place for experiencing the 11 vows of Sarvodaya like non-violence, truth, non-stealing, non-possession, self reliance, manual labour etc. It is also a place to learn as per Nayee Taleem philosophy, wherein one gets to learn various productive activities like farming, cooking, crafts, spinning etc which are very much part of our day-to-day life, while learning academic subjects. It gives an opportunity to to learn about, through and for self reliance. It is a place that inspires people to think about the environment and human role in conserving and nurturing it. Keeping this in mind, there are plans to start the following activities at the Janmasthan:
1. Nayee Taleem Learning and Resource Centre – for school going children to conduct learning camps, as well as Teachers Training sessions for teachers to learn about Nayee Taleem philosophy and integrate it with their regular teaching processes.
2. Sarvoday Learning Centre – This is to give an opportunity to people who are interested to understand and experience the Sarvoday thoughts, action and lifestyle.